Back to Member Spotlight
Nathan Biletnikoff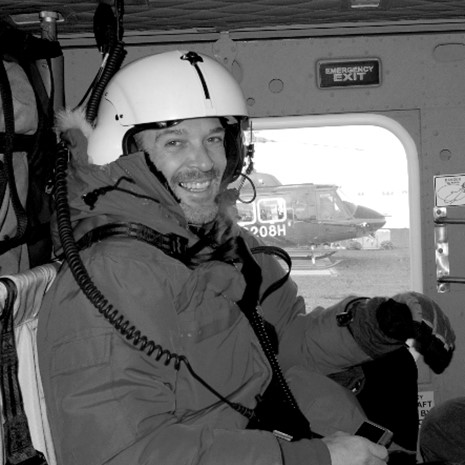 Nathan Biletnikoff joined the Skagit Marine Resources Committee in 2015 as a representative of Shell Puget Sound Refinery. He holds a Bachelor of Science in Environmental Science & Geology from Regents College in Albany, New York. Following his undergraduate work, he moved to Colorado to pursue graduate work at the University of Denver where he lived for several years. He served as an Environmental Engineering Manager for the U.S. Antarctic Program, traveling on occasion to South America and Antarctica. His trips to the remote South Pole sparked an interest in ocean affairs and conservation.
After the Deepwater Horizon spill in 2010, his interest shifted from international energy issues to the oil and gas industry and environmental response efforts. Nathan became passionate about preserving the fragile places where energy companies operate, saying, "The pristine waters of the Sound must be kept pristine for everyone's sake." He accepted a job with Shell Oil Products US in 2013 where he continues to work as Environmental Manager.
Nathan has received many awards for his environmental work including three National Science Foundation Achievement Awards and the 2010 Antarctic Service Medal of the United States of America. His experience combined with a passion for applied sciences, ethical business practices and community involvement make him a valuable resource to the Skagit MRC.
Nathan has a lifelong interest in adventure and learning. In his spare time, he enjoys spending time with his wife, keeping up with his daughter, sea kayaking, and amateur astronomy.