2019 MRC Conference
November 15-16, 2019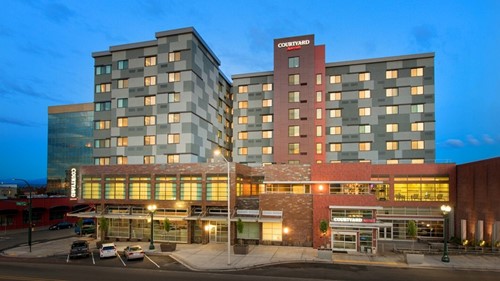 Full conference: Courtyard by Marriott, Everett, WA
Reception and dinner: Edward H. Hansen Conference Center, Everett, WA
See local area map below for walking directions between venues. 
Registration is now open, and is by invitation only. 
Keynote: Deep Time and the Salish Sea - Dr. Kirk Johnson, Sant Director, Smithsonian Museum of Natural History 
Agenda: Click here a copy of the draft agenda. Check back for updates, session descriptions, and more information as the date approaches. The event check-in table opens at 10:30 AM on November 15, with other optional events starting earlier that day:
Field trip: 9:30 AM meeting time at Howarth Park
Northwest Straits 101: 10:00 AM - 11:00 AM 
Lunch on day one will begin at 11:30 AM, and we'll end the day at the Edward H. Hansen Conference Center nearby for our reception, live podcast, dinner and keynote speaker.
Day two on Saturday will start with breakfast, sessions start afterwards at 8:45 AM. We'll wrap up by mid-afternoon, with the venue available through late afternoon for continued networking and conversations.
Sponsors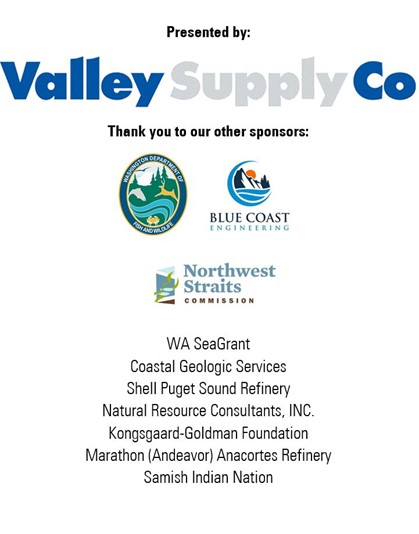 conference sponsorship information is on the NOrthwest straits Foundation website at:
https://nwstraitsfoundation.org/event/21st-marine-resources-committee-conference/
 Local area map