Back to Member Spotlight
Al Bergstein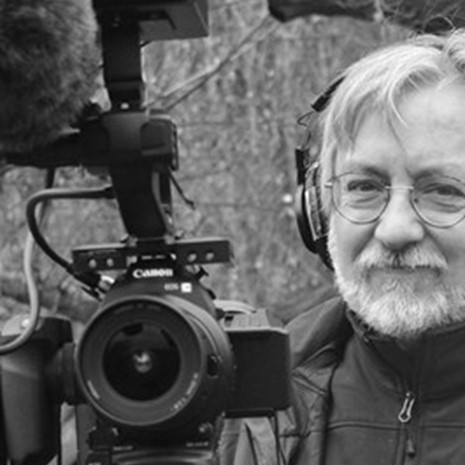 Al Bergstein's interest in environmental issues goes back to the 1970s when he volunteered as a publicity director for Seattle Audubon. His career path spanned computer sales - back when personal computing was a fledgling industry -  into work on the technical side that included twelve years with Microsoft. But this self-described "geek" didn't limit himself to the technical world: he's one of those rare people who understands what's under the hood of computers while also having an artistic and social side.
Al was an actor and DJ in his early years, followed by photography, a decade of extensive sailing the Puget Sound region, filmmaking and music. A serious amateur musician, he enjoys playing Brazilian music and jazz, and serves on the board of Centrum in Port Townsend. He's an avid filmmaker, and has acquired the skills and equipment to create high quality projects, such as the Voices of the Strait production that documents life on the Strait of Juan de Fuca over the last 80 years.
Inspired in part by the Dalco Passage oil spill in 2005, Al looked around for ways to get involved with environmental issues again. He joined the board of People For Puget Sound, where he continues to serve, and started an environmental news web site for the Olympic Peninsula. Al also participates on the board of the Puget Sound Partnership's Strait Ecosystem Recovery Network and in their Education, Communication and Outreach Network.
All this might be enough for some, but Al also joined the Jefferson MRC. He appreciates the perspectives of fellow members and the opportunity to educate other audiences around important issues using tools like youtube.com, and to take on projects that wouldn't otherwise get done. And he appreciates the "intense discussions" that lead to better understanding and improved policies around marine issues. Most importantly, Al recognizes that everyone is participating because they care and want to do the right thing.