Back to Member Spotlight
Ann Soule
Clallam MRC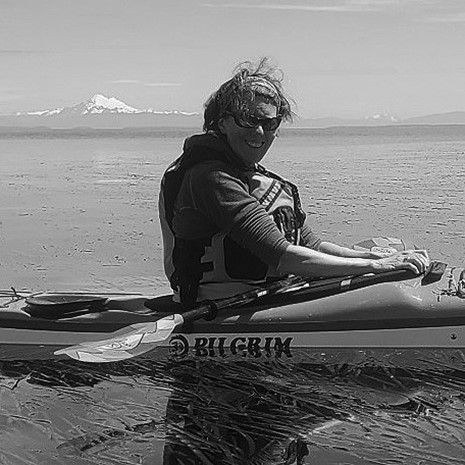 Ann Soule is no stranger to the Olympic peninsula and the importance of water. Her background is in groundwater hydrology, and she's been involved in work around the Dungeness watershed her entire career, including many years as a resource manager for Clallam County. Originally from the rocky Sierra Mountain area of California, Ann learned to love the endless green of the Strait of Juan de Fuca region, and enjoys ocean kayaking in the Salish Sea and exploring beaches throughout the area.
After she started with the City of Sequim in 2013 she landed in the role of representing the City in their seat on the MRC. She knew from observing over the years that MRCs do great work, so while it's a role for her job, the hours she spends are mostly volunteer. Ann is inspired by the science-based approach that the MRC takes: everyone involved keeps marine science at the heart of the effort and are interested in getting their feet wet and hands dirty!
In addition to the wet and dirty parts of the MRC's work, Ann sees the MRC's role as an advisory body to their local elected officials as a critical function. Providing information that helps inform local decision making around the marine environment is a commitment that she takes seriously, and she believes the MRC is in a key position to start the dialog. With facilitation skills and an understanding of group process, Ann is a valued member of the Clallam MRC in this realm.